Impressive Avida Longreach Motorhome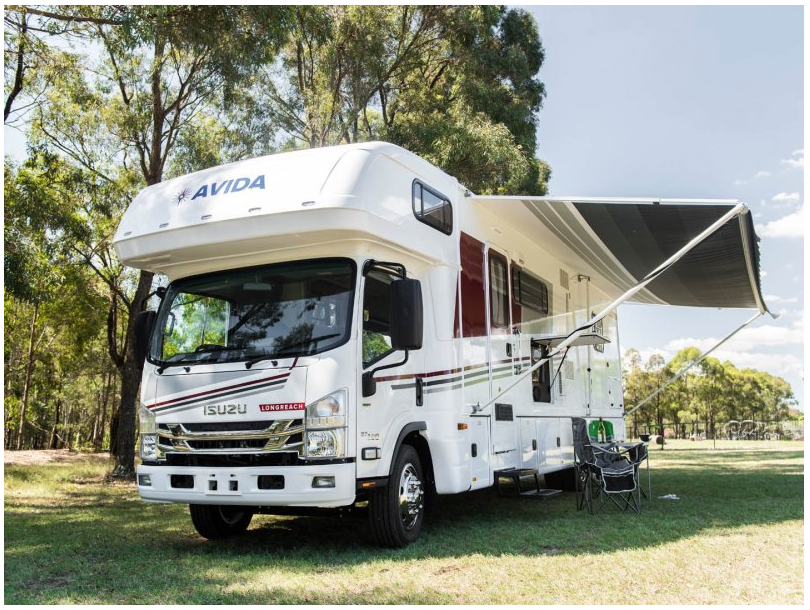 Life isn't about the extraordinary once in a while; life is about the everyday—and the everyday can be extraordinary. With all the luxury and comforts of an Avida Longreach it will inspire your confidence to see life as an extraordinary adventure.
The Avida Longreach takes the title of our largest motorhome and is expertly and skilfully mounted on the mighty Isuzu cab-chassis. No compromises have been made when it comes to materials, quality standards and, of course, the driving experience itself. It is fuel efficient with its six-speed automated manual gearbox that is paired well to the 5.2-litre turbocharged engine. With 513Nm of torque along with its 188 horsepower, these combinations will offer better power distribution, appreciable manoeuvrability and will make cruising long distances more enjoyable.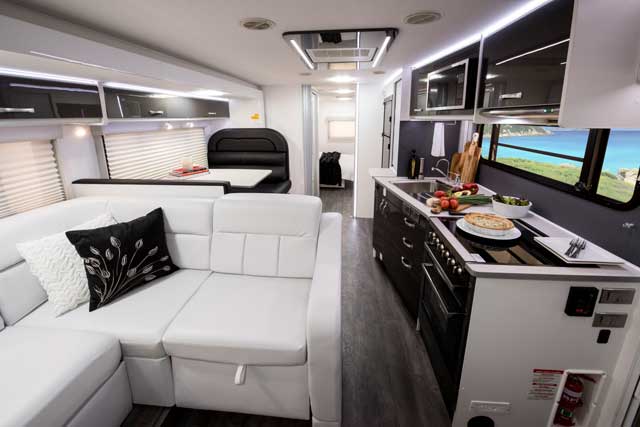 The Longreach, one of our most outstanding motorhomes, offers 9.5 metres of ingenious interior luxury and will debunk any myths that you can't live out on the road full-time. With a host of living comforts and space enough to provide sleeping options for both owners and their guests. The Avida team understand why you need to stand out from the crowd and why good design is so important. With good function being the guiding force behind its design, every decision is made to fulfil its intended purpose.
You walk in to the expansive open plan lounge room that visually complements the entire room and features plenty of natural light. It takes on notions of modern and contemporary design, to employ a sense of simplicity in all its elements with a hint of warmth to create a nostalgic home-like feel that is deeply rooted in Australian sensibilities. When opened, the twin electric slide-outs make the walls appear to dissolve, facilitating an extra-large living space at the touch of a button.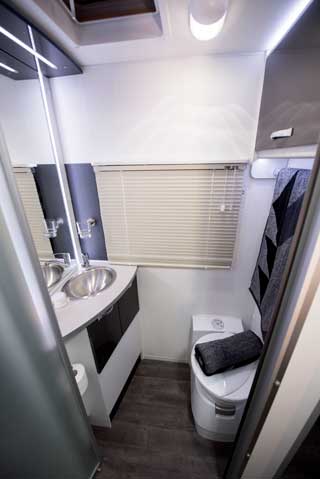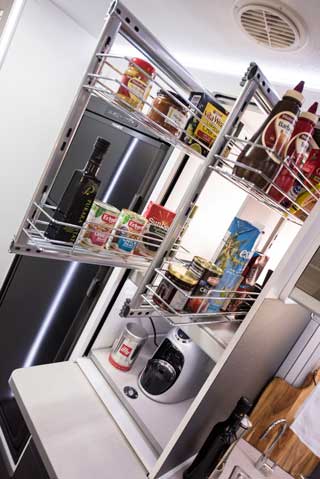 Incorporated in the design are materials, such as high gloss surfaces, stainless steel and tinted glass, united with furnishings that are simple and streamlined, creating a calming and relaxed space reserved for only the elite few.
Even while travelling on the road, the kitchen is still the heart of this motorhome and should be treated as such. The Longreach kitchen is visually inviting with all the appliances and cabinetry running along one wall, which gives adequate room for food prep and moving around. Everything is practical, with drawers deep enough for large pots and platters, with multiple slide out pantries to increase accessibility for all your favourite items. Complete with a four-burner stove with griller and gas oven, a stainless-steel microwave, a huge AES 2 door refrigerator and a large slide out appliance area, notably suitable for the likes of a coffee machine.  All these elements allow you the opportunity to create a culinary feast!
The bathroom is discretely separated from the living room and splits over 2 sides of the master bedroom that can be shut-off via a solid door to offer full privacy.